5 Things Every Retailer Should Consider
The new frontier of omnichannel retail has proved to be an exciting and challenging time. Instead of brick-and-mortar stores only serving their original purpose of selling goods or offering services, they have expanded into much more: a hub for online pickups and returns, a place for consumers to have tangible experiences with items researched online, and even as event spaces.
BOPIS (Buy-Online-Pickup-In-Store) and BORIS (Buy-Online-Return-In-Store) are two key factors of omnichannel retail, and they've allowed consumers to have more flexibility in their shopping than ever before.
However, just as it has taken strategy and proper implementation to make other technological upgrades work in stores – even for something that now seems relatively routine, like installing a POS system for the first time – having efficient, risk-aware, consumer-focused BOPIS and BORIS solutions does not happen overnight.
Whether you already have these solutions implemented in your stores, are just beginning to make plans for them, or are still toying with the idea of having them at all, there's plenty to take into consideration. In the first part of this blog, we will be exploring three out of the five points needed to help facilitate the conversations, planning, and modifications you need to make your stores' omnichannel solutions just right.
#1: Where Are Your BORIS and BOPIS Services Taking Place?
Consumers choose to use BORIS and BOPIS due to efficiency and convenience. For BOPIS consumers in particular, speed is especially important: 71 percent of consumers stated that quick services make for the ideal in-store pickup. Similarly, BORIS consumers do not want to wait in the same line as those making purchases. They want their return to be fast and hassle-free, and they'll do anything to avoid return shipping fees or the time-consuming process of packing items into a box and shipping it out.
Depending on your store's size and the merchandise being sold, there are several options for how to process BORIS and BOPIS transactions:
In-Store
Having a dedicated location for BOPIS and BORIS transactions is essential. Take your store's floorplan into account. Will the consumer be able to quickly see where to go? Is there enough signage?
Keep retail fraud detection in mind: For in-store BOPIS, consumers may walk out with unpaid items as they also pick up their online orders. Pay close attention to those picking up and returning items to see if they have used gift cards, which are becoming very popular with fraudsters.

Curbside Pickup
This is a popular option for grocery stores, or for retailers with heavy or bulky items that consumers may not want to carry to their cars. This option is used less than in-store pickups (only 22 percent of consumers prefer it). One downside to curbside pickup is the lost opportunity for any impulse purchases that typically occur in-store.
Since the items will be placed directly into vehicles, think about where those designated spots will be. Will they be directly outside of the storefront with special reserved signs? Or, will those spots be in the parking lot? This can affect not only your consumers, but the employees loading the items as well.
Make the pickup easy for your consumer by considering a special curbside pickup phone number they can call when they arrive and park, as opposed to them still walking into the store.
If you anticipate curbside pickup to be busy at certain hours of the day, think about installing cameras near pickup spots to monitor and review traffic flow and service time with employees.
How you decide to handle your buy-online-return-in-store transactions depends on many things, including what items you sell (apparel, for example, has higher return rates than many other categories), your store size, warehouse availability, and more. The ultimate question is: When online returns come into your stores, how will you detect and prevent ecommerce shrink?
Smart Lockers
For retailers looking to gain a competitive edge in speed and eliminate wait times and long lines altogether, smart lockers can be a great choice.
Most smart lockers are located outside the store so that consumers may pick up their items 24/7. While this eliminates the possibility of upsells or impulse purchases, it does provide convenience. Ensure your Wi-Fi and electricity services are on par with providing smart lockers, as they require both to run.
If consumers will need to enter a personalized code or use a Bluetooth-enabled smartphone, make these requirements apparent the moment an order is placed, as well as through signs near the lockers themselves.
Keep in mind that smart lockers don't reduce the risk of fraud. Unlike ecommerce orders, BOPIS situations often do not require shipping addresses, which are typically used to detect fraudsters. There are still opportunities for theft to happen at smart lockers, especially if the criminal has access to someone's credit card data, mobile number, or email address that would provide a way to "confirm identity" and get the smart locker codes reissued.
Ensure the locker area is designed with safety in mind, including proper installation to prevent lockers from tipping over, well-lit areas, non-slip surfaces, and carts or other forms of transport for consumers who may have issues carrying heavy loads.
#2: How Will You Handle BORIS Transactions?
The relationship between driving online traffic and handling ecommerce returns is a difficult one. Retailers want to boost sales online, but it also means they must cater to what consumers want in order to buy online in the first place: flexible, dynamic return policies. A growing number of consumers (62 percent) say they are more likely to shop online if they can return an item in-store, but the amount of these returns is increasing, and retailers are struggling to protect costs and provide consumers with what they want at the same time. Sometimes, the amount of returned items that can't go back on the shelves is so high that retailers decide to liquidate them.
How you decide to handle your buy-online-return-in-store transactions depends on many things, including what items you sell (apparel, for example, has higher return rates than many other categories), your store size, warehouse availability, and more. The ultimate question is: When online returns come into your stores, how will you detect and prevent ecommerce shrink?
Will you use online returns to restock your store, or will they go to a distribution center?
Would you be able to determine if another store needs that item or is low on stock and transfer it to them?
Do you have a buy-online-return-in-store strategy for items that do not have a home in your brick-and-mortar stores (such as only-online furniture)?
What will you do if shipping the item back to the warehouse isn't cost-effective, but you also do not want to turn these products into clearance items that take up space in your physical stores?
Will fulfill-from-store work with your ecommerce returns?
An additional, and equally as important point of consideration, is how you will ensure that BORIS transactions are not fraudulent. This is a growing and serious concern – in 2018, 28.8 percent of retailers reported an increase in fraudulent BORIS returns, and loss from annual merchandise return fraud is estimated at $18.4 billion in the United States.
There are several ways you can catch fraudulent returns in their tracks. A good starting point is to look at how you are handling identification at the point of return. In many cases, identification enforcement for both BORIS and BOPIS transactions tend to be lax; a consumer may claim that they are picking up for their spouse, or a busy employee may avoid asking for ID altogether. In BOPIS scenarios, delivery addresses often aren't required, so confirming that a consumer isn't a fraudster can be difficult without putting the consumer relationship at risk.
To curb this risk, consider issuing a Return Merchandise Authorization (RMA) that your store will be able to recognize and process. If possible, consider pre-authorizing the consumer at the time of purchase. In many cases, deciding on an identifier to track a consumer's return history can be as simple as using a customer loyalty number (something that can be found for both online and in-store purchases), or the consumer's shipping address.
Another way to catch return fraud quickly is to have a return authorization solution in place that uses artificial intelligence and that can be connected with transaction data from all of your channels. This allows information to be captured in real-time to immediately issue warnings on suspicious returns while the person is still in the store. A good return authorization solution should also be fluid across ecommerce and in-store transactions, supporting the 99 percent of consumers who are not fraudsters with generous return policies.
#3: What Store and Staff Elements Do You Need to Consider?
BOPIS and BORIS are all about convenience for the consumer, and the processes around them should reflect that. Consumers taking advantage of these services often complain about the lack of designated lines, counters, parking spaces, and dedicated employees for the task. For BOPIS specifically, only 32 percent of consumers using it describe it as a smooth process.
If you want to keep your consumers happy and enjoying the flexibility that BOPIS and BORIS brings, start with examining how you will make these services stand out in-store. This may include signage, a special counter located in the front of the store, lockers for pickups, and even clearly-marked badges for employees dedicated to online orders. Ensure that staff are trained on the processes needed for BORIS and BOPIS orders and that enough of them are available to accommodate times of heavy traffic.
Another area of focus revolves around agility and precision. Backs of stores tend to become messy, and unless designated areas for online pickup and returns are made, it may become hard for employees to quickly locate items. This can cause unexpected wait times and frustration on the consumer's end. Having a good order preparation system, and a system for where returns will be stored and how they will be processed, can ensure that staff are using their time wisely and in a way that boosts consumer loyalty.
The relationship between driving online traffic and handling ecommerce returns is a difficult one. Retailers want to boost sales online, but it also means they must cater to what consumers want in order to buy online in the first place: flexible, dynamic return policies.
The ultimate way to improve efficiency and agility comes with equipping staff with mobile devices or tablets. These devices can be used to alert the correct associates when needed – especially if you are concerned with wanting staff to be immediately available for consumers walking up to an online order counter, but don't want associates standing around when there isn't anyone there. Mobile devices are handy for return authorization solutions, too: Employees should be aware of return policies and, if issuing returns with these devices, know what to do if alerts arise. This single point of training can help prevent return fraud.
It should go without saying, but it is important to train employees on these devices – yes, even the younger employees who may appear to be familiar with most technology – so they know how to quickly and accurately access what's needed. Ensure that this training, along with reviewing store policies, is repeated for any seasonal workers since the amount of BOPIS and BORIS orders tend to increase during holidays.
Lastly, consider putting a process in place for occasions when missing items are reported by consumers. In most cases, items missing from BOPIS orders are free of any fraudulent behavior and are simply a fulfillment error. However, the potential for it is still there. For example, a consumer doing curbside pickup could have a high-ticket item on their receipt, have their goods delivered, and then go back to the retailer later complaining of that same item never being delivered. It would be hard for the retailer to spot the order shortage, and the consumer would end up receiving the item again, for free. To avoid similar scenarios, ensure tracking is in place for these missing items, and review quality control oversights if needed, to prevent this weak point for fraud.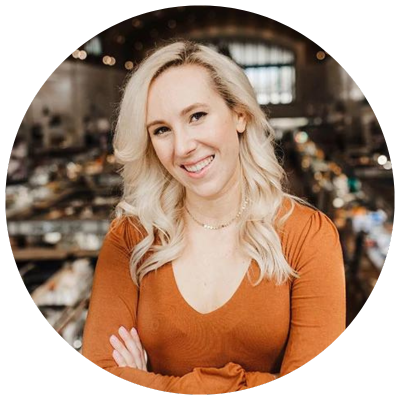 Author
Leslie Nienaber, Digital Marketing Manager, Appriss Retail
Leslie researches business trends and distills the information for a retail audience. Her marketing experience has covered a wide variety of industries, including promotional products, microbiology, print, and mail. She spent five years in the retail industry before graduating with her Bachelors in Business Administration from John Carroll University.