If you still consider returns simply as a cost of doing business, it's time to rethink your strategy – particularly for returns from your ecommerce sales. The latest Consumer Returns in the Retail Industry Report published by NRF and Appriss® Retail shows that overall returns represent 16.5% of retail sales. Returns of online purchases are consistent with the overall returns rate, amounting to a whopping $212 billion for U.S. retailers.
With that kind of revenue at stake, it's imperative for retailers to find ways to provide incentives to consumers to recapture some of that revenue. Not only that, but customized incentives also help enhance the consumer experience during the returns process. Yet, according to another study conducted by Appriss Retail, just 22% of retailers believe they are effective at incentivizing shoppers at the point of return, suggesting there is room for significant improvement.
Traditional strategies are often lose-lose
Retailers utilize a variety of returns policies and strategies to make it easy for shoppers to return online purchases such as:
Free return shipping
Options to return online purchases at the retailer's brick-and-mortar location
No packaging/no label drop off at third-party locations
Refunds without shipping back the item
Retailers run a very real risk of losing the consumer's future business if the return is not handled well or the shopper is not given any additional incentive to turn disappointment into delight.
However, all these options result in additional costs for the retailer on top of the lost revenue of the returned product. Return shipping costs, quality checks of returned merchandise, and restocking expenses for returned merchandise, fees paid to third-party returns locations, and managing and approving refunds even when the physical product is not returned all impact the bottom line.
On the consumer side, a return is a disappointment no matter what return option is used. The shopper obviously wanted the product when they ordered it. Something wasn't right, so now they have to go through the hassle of returning it. Retailers run a very real risk of losing the consumer's future business if the return is not handled well or the shopper is not given any additional incentive to turn disappointment into delight.
One-size-fits-all incentives are not the answer
Just like blanket return policies can alienate your most loyal consumers, one-size, post-return incentives can do more harm than good. The key is to understand each consumer at the point of return to be able to offer the best incentive for that person. For example, a consumer who initiates an online return and indicates that the size was wrong, can be informed during the return that the item is in stock in the correct size at a nearby store, and provided with a discount coupon to apply to purchases made in-store. The retailer saves the expenses of return shipping and restocking, and most likely actually earns additional revenue from incremental sales due to the discount incentive.
In fact, an analysis of Appriss Retail client data for the 12-month period ending Nov. 30, 2022, discovered the following key behaviors of consumers who are offered incentives to return online purchases in-store:
39% increase in purchase transactions
34% increase in revenue
25% increase in gross profit
Even better, consumer loyalty created by the incentives improves the performance of key metrics for weeks following the return:
8% increase in shopping trips
9% increase in spend per trip
8% increase in gross profit per trip
Artificial intelligence is the answer
Delivering the right incentive to the right person at the right time may sound impossible. However, the right tool, like Appriss Engage Incentive Optimization puts artificial intelligence and machine learning to work to make the impossible possible. By applying analytical modeling during a return transaction to a consumer's purchase and returns data at that retailer, the platform can identify the incentives most likely to influence the shopper's future purchase behavior. The retailer can then offer customized incentives to unlock new profit while rewarding consumer loyalty.
5 steps to creating a customized incentive program
1. Determine your business objectives.
Goals can be based on the need to increase margin, drive traffic, make Buy-Online-Return-In-Store (BORIS) returns more profitable, move soon-to-be-discounted items, or other critical initiatives. You may discover that your goals are common across your chain or unique to a region, district, individual store, or ecommerce transaction.
2. Identify the variables that drive your sales.
Develop targeted rewards driven by the consumer's past behavior, loyalty program membership, location, transaction date/time, which items are purchased or returned, or other variables specific to your business. Rewards may be offered as a thanks for continued patronage, as well as to drive new sales and margin (or other objectives) based on shopping behavior.
3. Select the right targeted incentive.
Match incentives to specific shopper behaviors to drive actions that meet your objectives, such as maximizing margin. Engage utilizes scientific models to predict the shopper's chance of purchasing and dynamically selects the appropriate, optimized offer.
4. Utilize multiple offer types.
Don't settle for the one-size-fits-all solution. With the power of AI and machine learning, you can create as many incentives as you need to build consumer engagement and loyalty while minimizing the impact of returns on your bottom line.
5. Determine best delivery methods.
Do your consumers respond best to offers delivered at the bottom of a receipt, via an app, or a text message? Do shorter or longer expiration dates make a difference in the use of the incentive? Engage gives you the power to test your incentives to find the right ones for your business.
Build a better returns program
The time has come to recognize the potential and value of a well-defined returns strategy fueled by artificial intelligence. The lasting impact on consumer behavior and your revenue is measurable and fully attributable to increases in visits, consumer spend per visit, and margin contribution for weeks after receiving the incentive. The consumer gains a truly differentiating experience, and you gain insights, reduced operational costs, and increased profitability.
Ready to learn more? Set up a demo with our team to see how Engage Incentive Optimization could impact your business.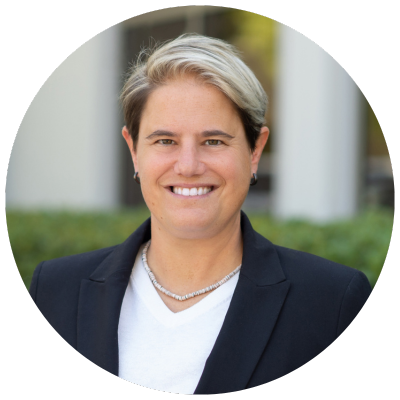 Author
Dr. Adi Raz, Vice President of Data Science, Appriss Retail
Adi has more than 25 years of experience managing data scientists and modeling teams, developing and integrating analytical products, and building efficiencies in data operations, analytics, and modeling. Adi is responsible for end-to-end management of all operational aspects of the data and analytical products for Appriss Retail across hundreds of global retailers. Before joining the company in 2004, Adi was the senior director of data sciences at Washington Mutual and a pricing analyst for Circuit City. Adi earned her Doctorate in Business and an MBA from Pepperdine University.