The holiday season isn't over until that final post-holiday return rings through. For as much joy and revenue as the holiday season brings to the retail industry, the post-holiday return season can present several challenges.
Return fraud, diminishing holiday sales, and disappointed shoppers are leading concerns, but there are strategies that can help retailers reduce returns after the holidays and throughout the year. Through a streamlined and transparent return process, retailers can increase consumer satisfaction and help reduce losses.
Measuring the impact of holiday sales
The National Retail Federation (NRF) reported that holiday sales surpassed $936 billion last year, up 5.3% from the previous year. The amount retailers earn during these pivotal months can represent 20% or more of a retailer's annual sales, according to NRF.
Unfortunately, more sales mean more returns. For every $1 billion in sales, the average retailer incurs $165 million in merchandise returns. Issues like return fraud and avoidable returns can eat into sales growth long after New Year's Day. Retailers can prevent retail holiday losses by putting a well-structured return strategy in place.
How retailers handle post-holiday returns can improve consumer satisfaction and reduce losses.
Holiday returns happen for several reasons, from wrong sizes to duplicate gifting. However, retailers with a smooth return process can improve customer satisfaction, drive more exchanges, and increase loyalty.
If done right, post-holiday returns can be seen as an opportunity to save the sale and re-engage with the potentially disappointed customer, adding to holiday sales growth.
4 ways to handle post-holiday returns
How retailers handle post-holiday returns can improve consumer satisfaction and reduce losses. Here are a few key strategies:
1. Streamline the return process
Make return options user-friendly and available, however customers want to engage, whether in-store, online, or both. Simplify documentation requirements, such as the need for a receipt or a tag on an item, to ease the process for consumers returning in either channel.
2. Extend return deadlines
Retailers should extend return deadlines around the holidays, which can reduce the immediate customer rush to return in January. Customers also will appreciate the extra time after a busy holiday season.
3. Implement clear return policies
Transparency about policies is vital throughout the return process. For example, a restocking fee for returned merchandise should be clearly defined so it doesn't surprise your customers.
4. Offer exchange options
Incentivize customers to exchange items instead, providing offers to spur an exchange rather than a return. Retailers want to mitigate losses as much as possible, so a $5 gift card to say thank you for an exchange can be beneficial in the long term.
Provide exceptional customer service
A major aspect of post-holiday returns is being considerate of what customers are going through post-holidays and maintaining effective communication. If consumers are stressed during the holiday months, customer service associates need to be supportive and know that a positive return experience could pay off through shopper loyalty. Associates need to engage with shoppers as they want to be engaged, whether that's in person at the store or through an easy online system.
Ready to improve your post-holiday return strategy?
Providing a personalized experience can make a customer feel recognized, and that includes during a return process. Technology like AI can be used to help deliver personalized incentives to customers and support retailers with monitoring omnichannel purchases across channels.
Handling post-holiday returns with care
The post-holiday retusrn period can have a dramatic impact on how a retailer views seasonal sales success. While from an associate perspective, the post-holiday rush on returns can feel like a burden and drive up holiday losses.
Through key strategies like incentives toward exchanges, personalized return experiences, and transparent policies, retailers can limit returns and earn stronger shopper loyalty in return. Ready to improve your post-holiday return strategy? Contact Appriss Retail and put new plans in place for the holidays.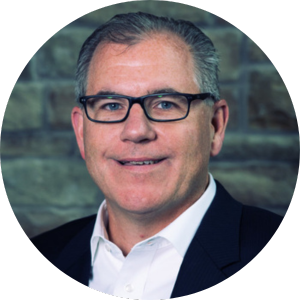 Author
Pete Barker, Director of Product, Appriss Retail
Pete Barker has a long history in Retail Loss Prevention, most notably as the Sr. Manager of Digital Loss Prevention at Dick's Sporting Goods where he built the Digital Loss Prevention department/team from scratch. He was the Director of Fraud and Identity for technology provider SpyCloud before joining Appriss Retail in 2023. Pete is also very active with the Merchant Risk Council (MRC), holding the position of Fraud Community Committee Member since 2019, as well as a mentor for the MRC since 2019. He was also an MRC Regional Advisory Board Member from 2/20-2/21.