Consumers have more options than ever when it comes to making purchases. Their decisions are based on a combination of many things, including convenience, price, efficiency, as well as how they're treated the moment they step into a store or start browsing online.
With so many variables at play, retailers are striving to provide the best shopping experience in order to gain the loyalty of their consumers. One recent focus has been to extend an excellent customer service experience not only at the point of purchase, but at the point of return as well.
Retail returns aren't decreasing any time soon. In fact, 10.6% of all sales end up as returns. During the return, plenty can happen to deter a customer from making a purchase at that store again. According to research from Narvar, consumers list restocking and return shipping fees as major reasons not to shop at a store again. Of survey respondents, 22% would not be a repeat shopper if they could not return an ecommerce purchase at a brick-and-mortar store. Conversely, 72% said a "no questions asked" return policy would make them more likely to return to a retailer again.
Ultimately, retailers must balance providing great customer service during returns while also ensuring the validity of those returns, as well as managing risk.
Ultimately, retailers must balance providing great customer service during returns while also ensuring the validity of those returns, as well as managing risk. One of the best ways to do this is by using a return authorization solution that harnesses the power of artificial intelligence (AI) and machine learning to provide a sophisticated approach to returns.
Why use a consumer-focused return authorization solution with AI?
A return authorization solution that uses artificial intelligence to analyze overall consumer behavior, not just items on a single receipt, will identify fraudulent activity in real-time without alienating your best consumers. Instead of raising a red flag any time something remotely concerning happens, such as the non-receipted return of an expensive item, it looks at the individual shopper and their unique purchase and return behaviors. Then, it scores those behaviors against fraud and abuse trends based on your store's data.
Because an AI-powered return authorization solution works in real-time, employees are able to authorize returns on their own without any bias.
This type of return authorization solution also removes the need for managerial involvement. Everyone has probably seen a return experience that, when everything was said and done, involved not only the store associate at the register, but perhaps an assistant manager or store manager as well. These types of situations increase the time a consumer is in the store, and it also sparks frustration for others in line. Because an AI-powered return authorization solution works in real-time, employees are able to authorize returns on their own without any bias.
Lastly, a return authorization solution that uses artificial intelligence can be used beyond simple returns: it provides control over situations involving warranty items, manufacturer recalls, and even items that can't be returned (such as undergarments or used cosmetics).
Here are five ways additional ways an AI-powered return authorization solution can help you improve the return experience:
Makes your returns fair and flexible: A gut reaction to protecting against fraudulent returns is to make your return policy more stringent. However, a strict return policy will only end up creating a negative experience for existing and new consumers. Having fair, flexible returns is of huge importance – according to a study from Promocodes, consumers said that the two most important aspects of a return policy were providing full refunds (not limited to exchange or store credit) and not requiring a receipt. By using artificial intelligence to analyze a consumer's return and purchasing history, a return authorization solution can make your return policies consistent, consumer-friendly, and easy to adjust if needed during holidays or big sales. It also eliminates any hesitation on the employee's end because returns are confirmed as legitimate, or fraudulent, at the moment of the return.
Helps you to serve your best customers: One of the major benefits of implementing a return authorization solution that uses artificial intelligence is the fact that you are able to quickly distinguish who your best consumers are. By analyzing a consumer's activity in real time, AI helps consumers who are making legitimate returns experience a seamless, quick refund transaction with less tender restrictions and without manager intervention.
Lets you cater to your return/exchange consumers: Nothing is more deflating than walking into a store and seeing long lines. Consumers who choose to shop at brick-and-mortar stores expect to have shopping experiences that are quick and convenient. However, complicated return policies can cause shoppers to experience the opposite; long lines and difficult returns are enough to make a customer never shop at that store again. Having an AI-powered return authorization solution allows you to be flexible on the fly when you need it most. For example, during the holidays it may be prudent to extend receipt age times and offer more lenient policies, which encourages shoppers to come back for their next round of holiday shopping. An automated return authorization solution also can help you recognize your VIP customers and handle returns with care.
Sets a great foundation for proper staff training: Whether it's a busy holiday or a normal week, staff need confidence in handling returns. With an AI-powered return authorization solution, they can process returns without hesitation because the options to accept, reject, or issue a warning are decided for them in real-time. A return authorization solution that integrates into your store's existing POS means that staff do not require extensive training to learn how to process returns. However, it's still important to ensure that employees are well-versed in your store's return policies – keeping a copy of the policy in their line of sight, as well as through signage near counters or verbiage on receipts, can ensure that both consumers and staff are on the same page, thus reducing tension or misunderstanding. Lastly, while a good return authorization solution can speed up return times, it is still important to have an appropriate number of staff available. By looking into peak return times at your store, you can make decisions on when to have more employees at the counters so that long lines and customer aggravation are avoided.
Gives consumers a reason to keep shopping through incentives: Often incentives are used to get a consumer to make a purchase, or perhaps to spend more than they normally would. With a plethora of sales and promotions going on at any moment, consumers can become blind to these types of advertisements. However, providing an incentive tailored to a consumer's shopping history directly on a return receipt can be eye-catching and pleasantly unexpected. Finding a return authorization solution that will allow you to provide customized incentives the moment a return is made can help keep your consumers shopping in the store, boost loyalty, and enhance their overall return experience. By using artificial intelligence to review a consumer's purchase and return history, optimal incentives for each individual can be uncovered and used to instantly recover a "lost" sale.
It's worth it to prevent return fraud as it occurs.
Not all returns are fraudulent – as a whole, it's less than 1% of consumers. Stringent return policies can end up punishing the other 99%, causing customer loyalty to plummet. Detecting fraudulent returns in real-time by using artificial intelligence helps weed fraudulent consumers out faster, saving your store's shrink and allowing you to not penalize your best customers.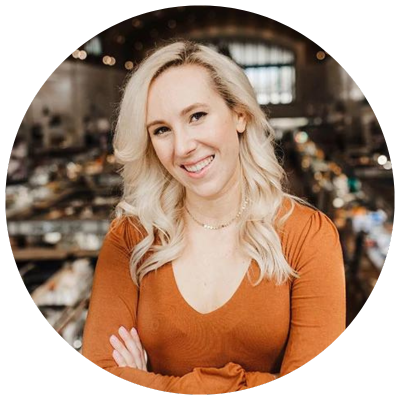 Author
Leslie Nienaber, Digital Marketing Manager, Appriss Retail
Leslie researches business trends and distills the information for a retail audience. Her marketing experience has covered a wide variety of industries, including promotional products, microbiology, print, and mail. She spent five years in the retail industry before graduating with her Bachelors in Business Administration from John Carroll University.