Improve store employee training and deliver more value to the business.
Has associate training taken a back seat to "more important" tasks? Consider that front-line employees create the last and most important impression on consumers. This reason alone should make it a priority.
In an effort to provide the optimal customer experience, some store or call center associates develop shortcuts and workarounds that accidentally harm the company. For example, an associate at the point-of-sale may key in random numbers instead of the SKU if the scanner doesn't work in an effort to keep the checkout line moving. These associates may need supportive coaching.
The following infographic offers five tips to make associate re-training less demanding of store manager time and deliver more value to the business.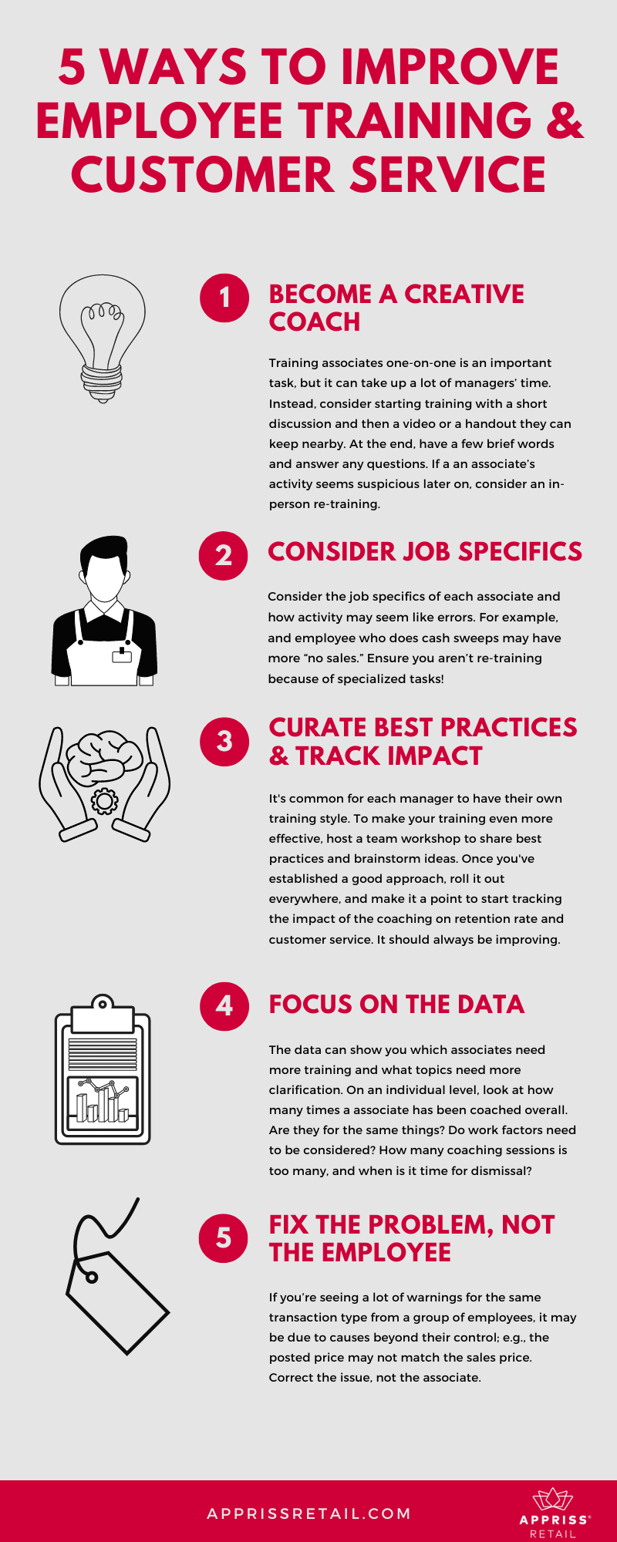 This article was first published September 23, 2019 and has been updated with new information.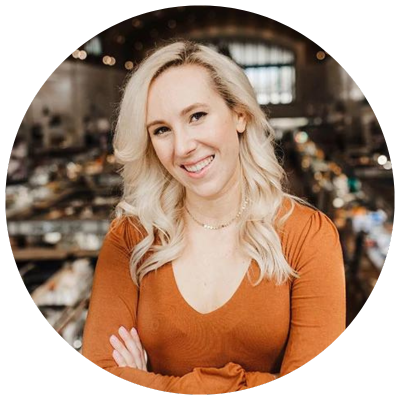 Author
Leslie Nienaber, Digital Marketing Manager, Appriss Retail
Leslie researches business trends and distills the information for a retail audience. Her marketing experience has covered a wide variety of industries, including promotional products, microbiology, print, and mail. She spent five years in the retail industry before graduating with her Bachelors in Business Administration from John Carroll University.