Every holiday season, retailers look to staff up for the impending rush. This search includes part-time and temporary associates to help wrap gifts, stock inventory, or manage an influx of returns. However, when it comes to the complexity of returns, it's important that retailers don't just treat additional staff as a plug to a leak.
Retailers must thoroughly train employees on the intricacies of every customer touchpoint, especially considering that more than 70% of retailers seek additional staff for the holidays and 44% increase staff solely for help on returns.
The retailers that don't properly train employees on returns could create a flurry of new problems like seasonal employee fraud. Retailers that deliver expert coaching, however, will gain data and insights that bolster future business decisions.
What is holiday fraud?
The holiday rush is a serious challenge, and finding staff to help is one issue. Retailers are still in the throes of a labor shortage, and the latest U.S. Bureau of Labor Statistics data shows nearly 800,000 retail-based job openings.
However, retailers also can run into increased cases of fraudulent activity that requires expert coaching of employees. Proper training can help mitigate risks that come with hiring inexperienced seasonal, temporary workers. Here are some cases of seasonal fraud that employees will need to monitor:
Return Fraud: Customers may attempt to take advantage of a lenient return policy and return stolen merchandise, used items, or counterfeit products for refunds or store credit.
Gift Card Fraud: Fraudsters may steal gift cards from displays and engage in reselling stolen or fraudulent gift cards, or they might use stolen credit card information to purchase gift cards.
Employee Fraud: Fellow retail employees might collude with outside individuals to carry out various types of fraud, such as stealing merchandise, falsifying refunds, or misusing discounts.
Inventory Theft: Customers and employees may take advantage of busier store traffic to lift inventory from retail stores.
Coupon and Discount Abuse: Fraudsters may exploit discounts and coupons to make purchases at significantly reduced prices or to obtain products for free.
The risk of holiday fraud
Bringing in new staff for the holidays does come with some risks, most notably seasonal employee fraud. Retailers desperate for help can fall for an untrustworthy temporary worker who can hurt them in a few ways:
Processing a fraudulent refund for themself.
Accepting a return from a friend using a discarded receipt.
Sweethearting, which involves giving unwarranted discounts or free items to friends and family.
Colluding with conspirators inside or outside the company, including giving them access to inventory on the loading docks.
During a dizzying time like the holidays, retailers are more vulnerable. But when associates are expertly trained to look out for return fraud techniques from co-workers and are well-versed in the store's return policy, it can prevent significant losses.
Employee coaching leads to empowered workers
Through proper training for all employees, including seasonal staff, retailers can take an active role in preventing fraud. For example, through solutions like Appriss Retail's Secure Coach, retailers are supported by chainwide oversight into employee coaching. This assistance, a module in the Secure solution, helped one large, lane-based retailer attribute a decrease in sales-reducing activities (SRAs) by $30 million.
Through effective coaching, retailers can rest assured that all employees, even part-time and seasonal hires, get the training they need for every customer touchpoint, including the point-of-return.
Retailers can combat fraud through constant coaching and help managers properly monitor, track, and regularly support employees on returns. Retailers can also support workers through positive reinforcement. Modules and training help spot the employees going above and beyond as well as incent employees to do more.
In the world of returns, this can be especially pivotal. For example, the act of buy online, return in-store (BORIS) return fraud is expected to be nearly 50% higher than traditional fraud in the way of returns to non-store locations. This is an area ripe for streamlined data and process protocols. When multichannel return processes are present, programs that help managers coach employees can help train staff for errors and inconsistencies.
Well-trained employees can also positively impact the returns process and organization in a variety of ways:
The returns process represents a retailer's reliability to consumers, especially during a stressful holiday season. Doing it right can greatly increase consumer loyalty beyond the season.
Front-end optimization within coaching tools support Loss Prevention teams to find suspicious incidents with the POS data.
Enabling a store manager to access a module with individual tasks outlined and KPIs set for the week allows for great efficiency in returns.
Feedback and reporting support administrators to continue to learn and improve returns.
This holiday season don't let a labor shortage or the complexity of returns slow down business and setback consumer loyalty.
The best defense against holiday fraud
Through effective coaching, retailers can rest assured that all employees, even part-time and seasonal hires, get the training they need for every customer touchpoint, including the point-of-return.
Coaching and training modules also provide learnings to help retailers gain more intelligence. Properly staffed stores lead to properly managed returns that provide valuable insights into customer behavior and product performance. Staff who are well-trained in managing returns can gather accurate data and feedback through the solution, which can lead to stronger strategies for the future.
This holiday season don't let a labor shortage or the complexity of returns slow down business and setback consumer loyalty. With Secure Coach, retailers can greatly decrease SRAs and increase the efficiency of the returns process.
Schedule a demo and see how Secure Coach can ease the rush.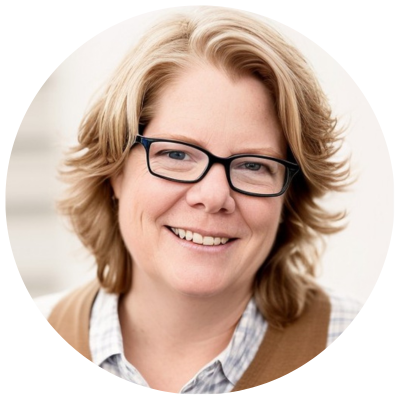 Author
Eva Sciulli, Director of Product, Appriss Retail
Eva has a strong background in both ecommerce and brick and mortar retail, particularly as it relates to fostering growth through data-driven product strategies. Her most recent experience comes from Flexcar, where she served as the product lead for customer care. Before that, Sciulli worked in loss prevention and customer care at Dick's Sporting Goods and Luxottica Retail.